I totally adore pea coats. They are a timeless classic for men and women. The history of this favorite style goes back to the British Navy. The jacket was used by sailors as early as 1700. The oversized buttons would have a nautical design of an anchor and rope on each one. The large collar was always turned up to protect the neck from the icy sea breeze. The coat remains popular because of its traditional style and keeping with military trend.
Vogue has two options in their new pea coat pattern( #9041) for men. Both of these would be a great gift for your favorite guy sewn up in Melton wool or felted wool.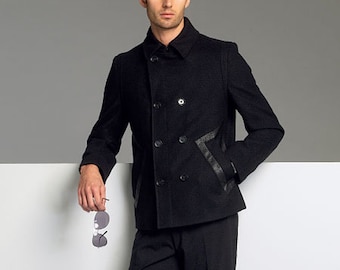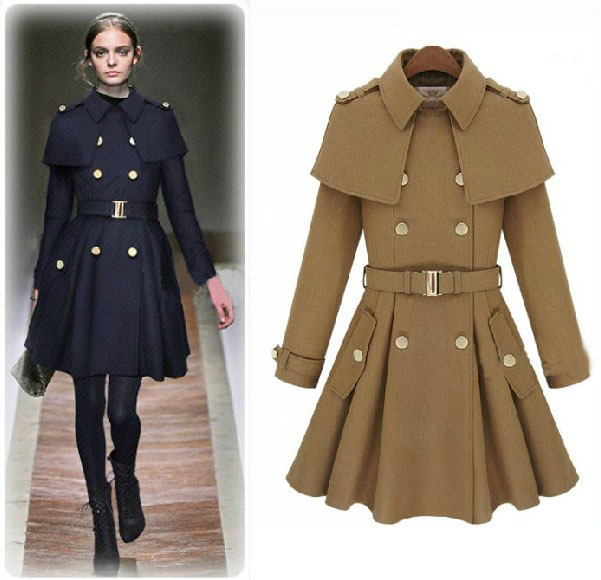 I am in love with this variation, cape style with some flair! So classy and chic!