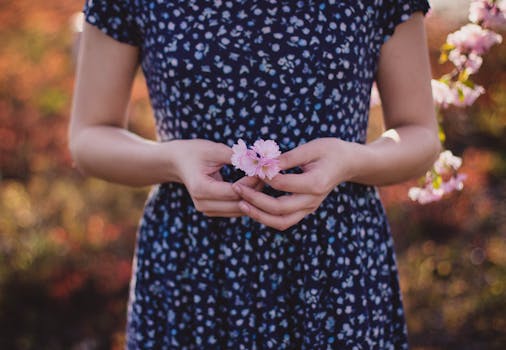 Image: Pexels.com
*This post is sponsored by Century 21. All opinions are my own. Thank you
for supporting the brands that support this blog.
I love spring , it's my favorite season of all . It seems it's been a long time coming this year! I am so ready, how about you?
Spring represents so many lovely things: new beginnings, flowers blooming, new life in the animal kingdom, open windows, road trips, and fresh clean scents waffling through the air.
Last but not least, all the spring fashion trends in bright pastel colors and light breezy fabrics await us! I just returned from a fashion tradeshow and was so inspired by all the creative designs coming our way.
I don't know about you , but foremost in my mind is how can I copy looks I see on the runway without breaking the bank! Today I am excited to feature a trendy online boutique:
Century 21
, where you can shop for super chic and trendy fashion.
5 Spring Trends to Copy
1) Power Puff :
"Think Pink": This soft girly shade is making a major impact, it embodies everything feminine and has become a greater force for spring. A beautiful
lace midi dress
makes the perfect choice for Easter Sunday morning, or for a spring tea party with your friends.
Finish up the look with a dainty pair of
satin heels
, a chic
handbag
. Now you are pretty in pink! I especially love this color for middle age women, it has a youthful vibe and puts a little "spring" in your step!
A lovely new crop of florals are blooming everywhere! This fad was popular in the 70's when I was a kid, it's cool to see many of the retro styles come back around. This is not a trend I wear well, but I love to see how others style it.
Easter is almost here and c21store has all the perfect prints to elevate your spring looks .
The hottest buzzword in fashion right now is Athleisure. A coined term not even considered a word. This is what designers and retailers are obsessed with this spring, it combines all design elements of athletic and leisure wear. From spandex leggings, to expensive dressy pieces being paired with your favorite gym clothes..the trend is here to stay.
Shop the trend that caught like wild fire at all the recent fashion weeks. I am obsessed with off the shoulder and it has become a staple in my closet, it's the new neutral for me! I love it because it styles well for any age group: Classy with a bit of edgy mixed in.
If you like a more reserved option , then "cold shoulder" would suit your styling needs better. Just a little of the sleeve is cut out, but still gives off an edgy vibe.
Strip Off the Shoulder
|
Off the Shoulder Dress
|
Cold Shoulder Top
|
5) Fine Lines: Stripes
A perpetual favorite, stripes help break away from the straight and narrow. Every year when warmer weather comes, they are the timeless "go to" for almost every fashion lover. A classic and timeless choice, and a great way to freshen up your wardrobe for the upcoming season.
I never used to like wearing strips at all, they seemed like such a boring choice- but in the past several months they have seen a major upgrade, and are definitely now one of my fav's. With stripes, the options for styling nautical looks are endless. Pair your sailor look with a fun
tote bag
and stylish
espadrilles
- anchor's away and summer boat rides here we come!
Striped Tie Front Shirt
|
Stripe Hooded Dress
|
Striped Crepe Wrap Dress
|
Spring can't come soon enough , and I can't wait to see these trends around town! How about you, any certain looks you are shopping for yet? I hope it's warming up where you are, and that spring is a wonderful time of renewing of mind, body, & spirit.
Thanks for stopping by,